Top Things to Know Before Invest in 2 BHK Flats in Mohali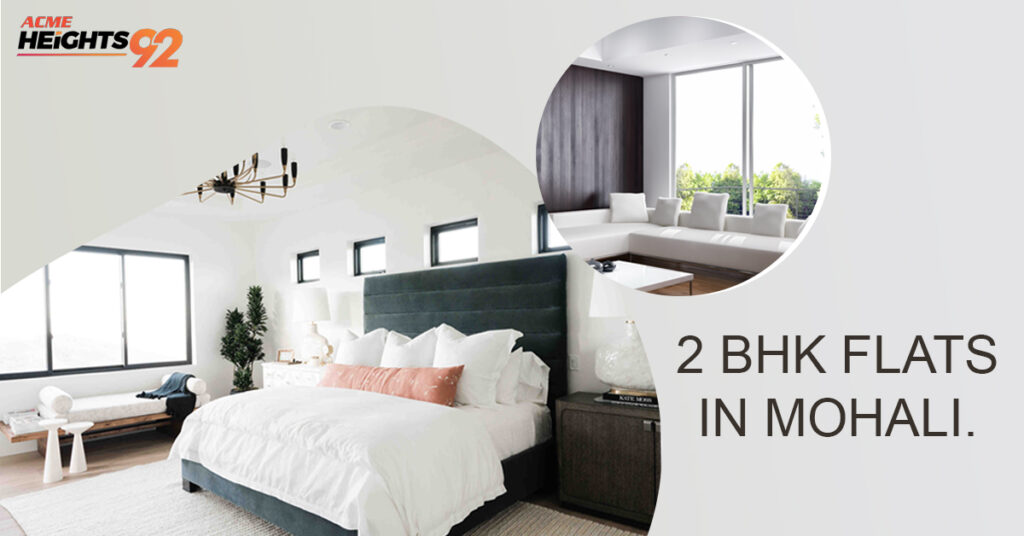 When you are looking for 2 BHK flats in Mohali, you need to find out a vibrant mixed township that is located in an exotic location. Acme Heights 92, located near to the International Airport, offers you a chance to buy the well-built and designed 2 BHK flats that you wouldn't have come across.
With a refreshing mixture of art, culture, entertainment, and residential apartments showcasing 2 BHK flats in Mohali, we have come up with the best flats for you within Mohali. You can invest in the properties by just paying 10 percent of the down payment.
As the lifestyle, if progressing towards a competitive environment, you might not get a chance in the future to avail such beautiful 2 BHK flats in Mohali that we have built. Our interests, hobbies, as well as habits, are evolving every single day. Our works are changing. Our responsibilities in society are also changing. Under such circumstances, how can we keep up to buy a flat that offers everything? However, with this progressive approach, our professionals have
built the best 2 BHK flats for you in Mohali, keeping your expectations and requirements in mind.
The flats that are built by our professionals will allow you to lead your life peacefully throughout. With all the amenities pre-installed at 2 BHK flats in Mohali and 24-hours water supply, you need not have to worry about anything else. All you need to do is get in touch with a movers and packers company, ask them how much they would charge you to shift your goods from your locality to Acme Heights 92, and pay the advance.
Our 2 BHK flats in Mohali designs are crafted in such ways that it feels like a home as soon as you walk into the apartment. Our flats consist of high-quality interior designs and spacious wardrobes in every room. You can stand at the balcony to watch the sunrise and enjoy having a tea or coffee with your family during theevening hours, watching the sunset. If you are retired personnel, it's the best place for you to spend the rest of your lives, enjoying the weather into your 2 BHK flats in Mohali.
For all individuals who are craving to enjoy the society-like living of 2 BHK flats in Mohali, we ensure that the decorum of the society is well-maintained. There will always be a security officer at your service who will address all complications and issues related to your safety and security. Our management will always be at your assistance to ensure that you live a quiet and simple life. You can get to enjoy a pragmatic opulence when you are staying at your 2 BHK flats in Mohali.
Designed to offer the best quality of life to the people with excellent 2 BHK flats in Mohali, our flats are also well-connected with the road networks of the city. With many shops and supermarkets located nearby, you need not have to walk long distances to shop or buy items that are required for your daily chores. Also, Fortis Hospital is hardly about two to three minutes away from the place. So, if you are facing any health issues, you can walk into the hospital at any given time from your 2 BHK flats in Mohali. Apart from this, the International Airport of Mohali is also about a minute away from the apartment.